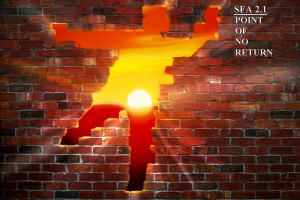 Level II Part I culminates in an Open Master Class for the public where the actor presents material both spoken and sung, accompanied by guitar. The spoken word, based on the actor's personal history, is developed, written and vocalized as a means to connecting with one's self and then effectively delivering for an audience. One song is an out-of-the-box choice that challenges the actor to be wildly creative in the interpretation. The other song, sung a cappella, is chosen as a "favorite" of the actor and brought to new life by bringing a personal story to the piece.
It is essential for the actor to sing and speak in public with confidence and conviction. The most exciting and transformative moments during the Open Master Class is when each actor works with David Coury and experiences the "erasing" of self-imposed pressures.
Singing and Speech For Actors Level II Part I calls upon the actor to use all of David Coury's Applications of Voice for Acting Training taught in SFA1 with a new emphasis on rehearsal and performance. An on-your-feet and in-your-face vocal adventure, this class finds the actor's voice and spirit liberated.
Pre-requisite: SFA1 and pending Mr. Coury's approval.